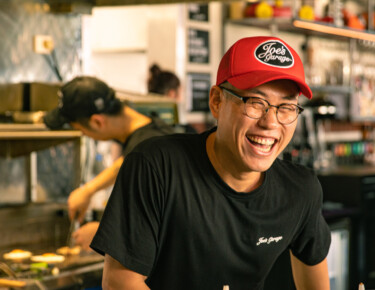 Own your own
Joe's!
From humble beginnings in the local post office mail sorting room in Queenstown, Joe's Garage is now a successful nationwide brand. With nearly 30 years of experience in the hospitality franchise industry, we're passionate and enthusiastic about the future of Joe's.
We believe the current environment presents some unique opportunities, from a more collaborative real estate market to strong consumer demand for quality brands and convenience. Now is the time to explore your next business opportunity.
We currently have opportunities for franchise ownership nationwide.
Please get in touch and we'll send you an interest pack and we will respond to all enquiries within 48 'working day' hours.
Existing Business
Opportunities
It's an exciting time to join the growing Joe's Garage community.
- Joe's Garage Upper Riccarton
- Joe's Garage Wellington Central
- Joe's Garage Palmerston North
Must be an owner/operator/leader who loves people, community and hospitality.
POA. All expressions of interest to be submitted by via the contact form below on this page.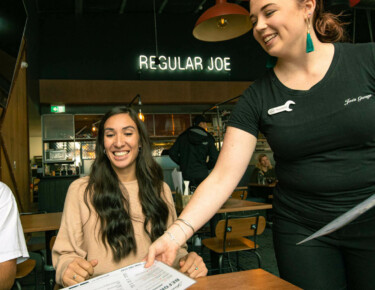 Why
Joe's?
Trusted and much loved 100% New Zealand owned brand since 2000 that stands apart in a crowded market.
We select only the highest calibre of Franchisees with the best attitude to learn, be coached with ease and have a growth mind-set.
Intense pre, post and ongoing learning and development (training) and field support.
Detailed strategic planning, goal setting, mentoring, KPI analysis and support in the art of decision making and how to view setbacks as learning opportunities.
"Servant Leader" styled Franchisor leadership team who put the needs of Franchisees first.
Digital support platforms for operations, HR, brand and service culture and all communications.
Strong App (Regular Joe) database, website and digital sales presence.
Trusted supply chain systems with regards to cost, quality and environmental sustainability.
We are active and give back to our communities to make them better places.
Recently voted "Best Franchise" in Stuff's 'Love Your Local' 2022 Nationwide campaign.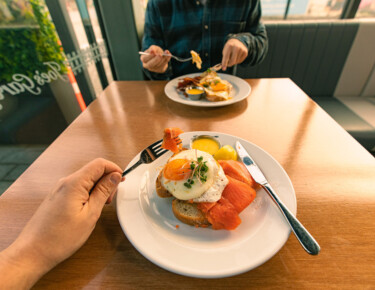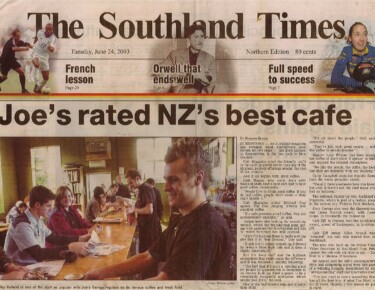 From the
Archives
Joe's voted best cafe in NZ from 2003!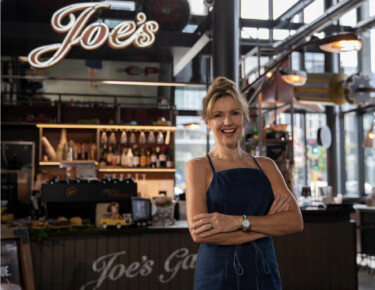 Kiwi Favourite
a world winner!
Kiwi favourite a world winner - Joe's Garage loyalty programme wins international award
Congratulations to our friends at Joe's who have won the 'Top International Customer' award in the 2022 Punchh Awards for their Regular Joe app. Punchh is a leading loyalty and engagement platform that works with some of the world's biggest restaurants, convenience store, and retail brands. Award winners earn top honors for their ability to create and execute truly rewarding guest experiences that increase loyalty and drive sales.
Regular Joe has been operating since early 2017. We partnered with Joe's to determine and design the framework of the rewards system as well as the brand and communications around it.
It's one of the better loyalty schemes out there, proven by its more than 20% YoY participation rate and this recent award. There are now also a number of users who have maxed out the current reward tiers and a new level is in development.
Lucy Whelan, a director of Joe's Garage says "We are very proud to get this prize. Punchh has a lot of customers all around the world, so we're excited to be singled out as the international award winner."

https://punchh.com/blog/2023/01/31/congratulations-to-the-2022-punchh-customer-award-winners/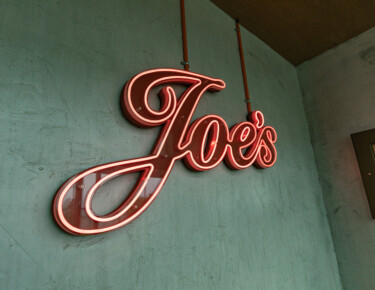 Don't just take our word for it!
Check out the videos below to hear what some of our franchisees have to say about owning their futures.