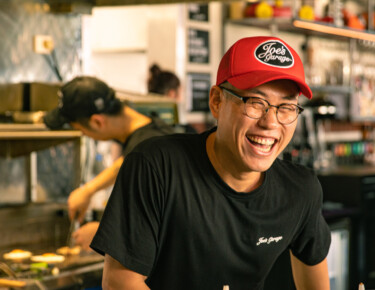 Own your own
Joe's!
From humble beginnings as a café in Queenstown, Joe's Garage is now a successful nationwide brand. With nearly 30 years of experience in the hospitality franchise industry, we're confident in the long-term prospects of Joe's Garage.
Call us optimists but we believe the current environment presents some unique opportunities for franchisees. From a more collaborative real estate market to business-friendly banking rates, now could be the time to explore your next business endeavour.
We currently have opportunities for franchise ownership nationwide.
Please get in touch and we'll send you an interest pack and we will respond to all enquiries within 48 'working day' hours.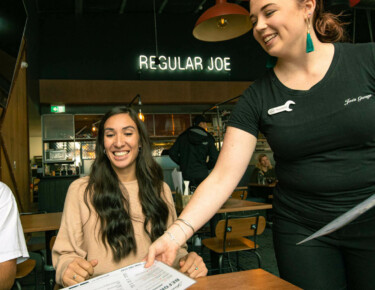 Why
Joe's
Trusted and much loved 100% New Zealand owned brand since 2000 that stands apart in a crowded market.
We select only the highest calibre of Franchisees with the best attitude to learn, be coached with ease and a growth mind-set.
Intense pre, post and ongoing learning and development (training) and field support.
Detailed strategic planning, goal setting, mentoring, KPI analysis and support in the art of decision making and how to view setbacks as learning opportunities.
"Servant Leader" styled Franchisor leadership team who put the needs of Franchisees first.
Digital support platforms for operations, HR, brand and service culture and all communications.
Strong App (Regular Joe) database, website and digital sales presence.
Trusted supply chain systems with regards to cost, quality and environmental sustainability.
We are active and give back to our communities to make them better places.
Current
Opportunities
Unique opportunity in the heart of Upper Riccarton!
It's an exciting time to join the growing Joe's Garage community. With soon to be 17 stores nationwide, a great business opportunity presents itself with Joe's Riccarton now for sale.
Must be an owner/operator who enjoys people, community and hospitality.
POA. All expressions of interest to be submitted by via the contact form on this page.
Accepting applications of interest for a brand new store in Ashburton
Key strategic location. The Ashburton district is a commercially vibrant area supported by both a traditional and increasingly specialised agricultural sector.
The site will be a part of a bustling retail hub in Ashburton (River Crossing)
The district is also experiencing strong population growth that is forecast to continue well into the future.
Large number of carparks available and easy access to the cafe/